News
Top 10 Cars in Australia
Disclaimer: We does not guarantee the accuracy or completeness of the data and accepts no liability whatsoever arising from or connected in any way to the use or reliance upon this data.
Older Australians may fondly remember a time when every house in town seemed to have either a dusty Holden Commodore or a well-used Ford Falcon sitting on the driveway, but as our country changes, so does our taste in vehicles.
Take a (back) seat as we take a look at the most popular cars in Australia.
Top 10: Most popular cars in Australia
By the end of 2019, the top selling vehicles in Australia were (insert drum roll here)…utes.
While new car sales in Australia in 2019 totalled 1,062,867, marking an 8% decrease from the previous year, SUVs enjoyed a massive year, accounting for 45% of all new cars sold in Australia in 2019. 
Here are the top selling cars in Australia for 2019:
#1 – Toyota Hilux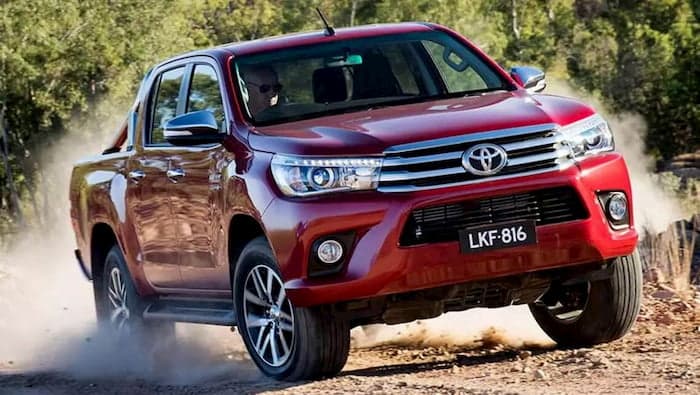 For the fourth year in a row, the Toyota HiLux tops the charts as Australia's most popular car.
Now into its eighth-generation, the Toyota HiLux has developed a well-earned reputation as one of Australia's toughest and most reliable dual cab utes.
How has it earned this reputation? Well, let's start with the obvious.
The HiLux blends a comfortable suspension setup with a standout, refined 2.8L engine that never feels overwhelmed, no matter what you throw at it.
Elsewhere, the HiLux also offers precise steering, as well as a sleek interior that truly has all the trimmings, plus an excellent safety record, highlighted by ISOFIX anchor points. 
Pair this with an easy-to-use touchscreen entertainment system and it's easy to see why the HiLux is Australia's most popular car, notching up 5,300 more sales than it did in 2017.
#2 – Ford Ranger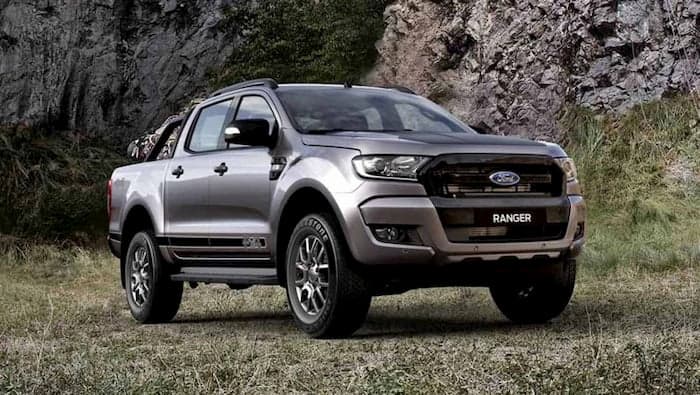 Another high-quality dual cab ute comes in at #2, making it obvious where Australian car buyers' preferences currently lie.
Combining good looks, a great driving experience, and an impressive set of features, it's no secret why the Ford Ranger is one of Australia's most popular cars.
Enhancing this popularity, the Ford Ranger was successfully refreshed throughout 2019, adding an impressive 'Panther' 2.0-litre twin-turbo diesel engine and 10-speed auto
Some of the Ranger's flashier features include adaptive cruise control, lane departure warning, and lane-keep assist.
Add to this an insanely smooth driving experience no matter the terrain, plus a well-designed cabin featuring a state-of-the-art infotainment system, and it's no surprise that the Ford Ranger is one of Australia's most popular dual cab utes.
#3 – Toyota Corolla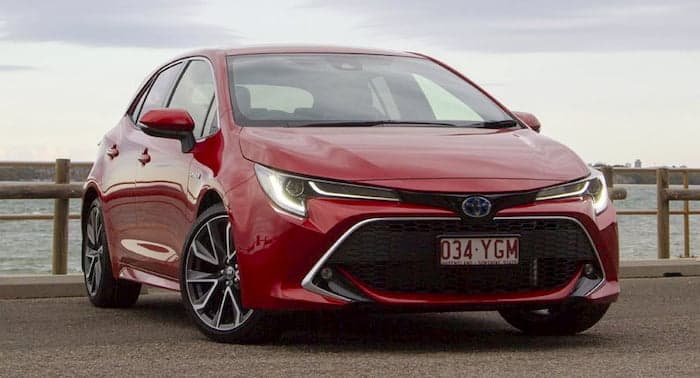 Australia's most popular car in years gone by, the Toyota Corolla has lost some ground to the Toyota HiLux and Ford Ranger in recent years, but still remains a popular, reliable favourite for many Aussie drivers.
The Corolla has stood the test of time for a reason: it is a good, practical car, which boasts a great track record for reliability, and solid fuel economy.
Plus, the Corolla is affordable to own and easy to maintain.
The Corolla's 2019 version is pretty stylish, with plenty of legroom and interior space.
The Corolla also has a high safety rating with standard features including pedestrian detection, touch-screen display, adaptive cruise control and automatic braking technology.
#4 – Hyundai i30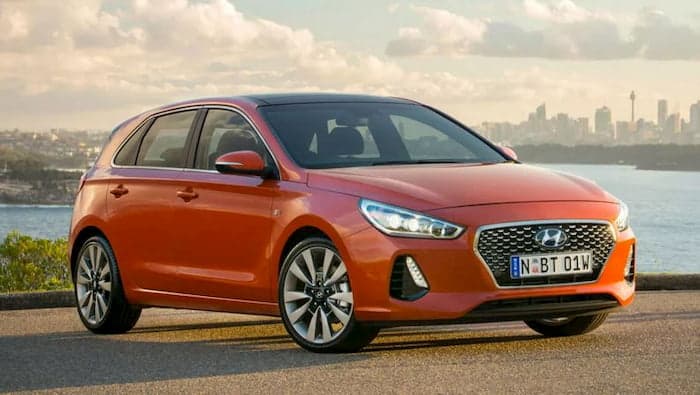 A win for the small car market among a ton of high-selling utes, the Hyundai i30 more than holds its own as one of Australia's most popular cars.
As the winner of Australia's Best Car award six times, the i30 has proven itself to be an honest, reliable small car that consistently gets the job done.
The Hyundai i30 comes equipped with a cascading front grille, full LED front lighting, panoramic glass sunroof and twin tip exhaust, while the sporty interior includes steering wheel mounted controls.
The Korean-made i30 has made impressive inroads into the Australian car market, and 2019 was no exception, with the i30 selling upwards of 28,378 units.
#5 – Mitsubishi Triton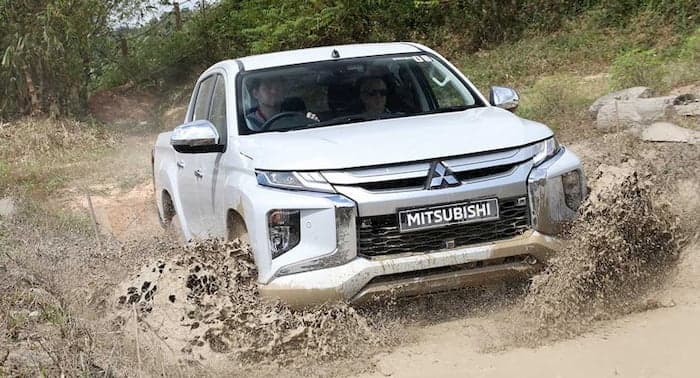 Coming in at #5 is another dual cab ute. A workhorse in every sense, the Mitsubishi Triton has helped Australians get the hard jobs done for over 30 years.
At first, you might suspect that the Triton's quiet cabin is the result of an underpowered engine.
But don't be fooled, as the Triton offers the best of both worlds: a refined, quiet ride and a powerful, hard-working engine.
Slip from behind the wheel into the back seat and you'll discover there's plenty of room, making the Triton an ideal option for taller passengers.
The Triton also excels in terms of safety, coming equipped with active stability and traction control, and earning itself a five-star ANCAP safety rating.
Engineered to deliver power, performance, towing and technology, the Triton faces any challenge with ease, both on and off road – an impressive feat for an impressive car.
#6 – Mazda CX-5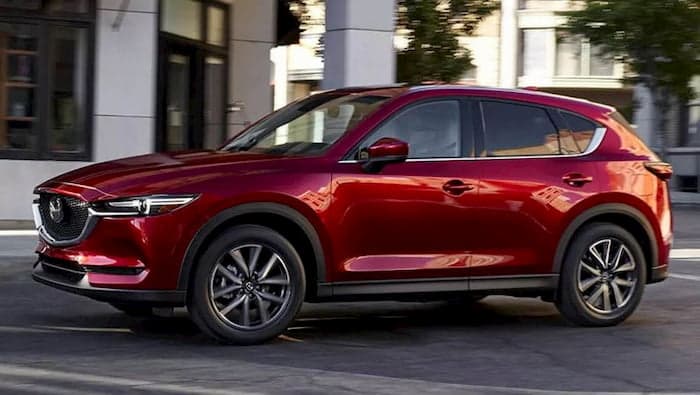 Another entrant from Mazda, the CX-5 is right up there with the very best when it comes to medium-sized SUVs.
In fact, the Mazda CX-5 has been Australia's best-selling medium-sized SUV every year since 2012.
And it's easy to see why, as the CX-5 offers a practical interior design that's more spacious than it might appear from the outside.
Elsewhere, the fuel economy is excellent while the on-road performance is impressive.
Every model in the range comes with a comprehensive array of safety features, including Dynamic Stability Control, ABS Brakes, 6 airbags, Emergency Brake Assist and Electronic Brake Force Distribution.
If you like plenty of space, the CX-5 answers the call, with fold-down seats, a large boot opening, and a low lift gate.
#7 – Mazda 3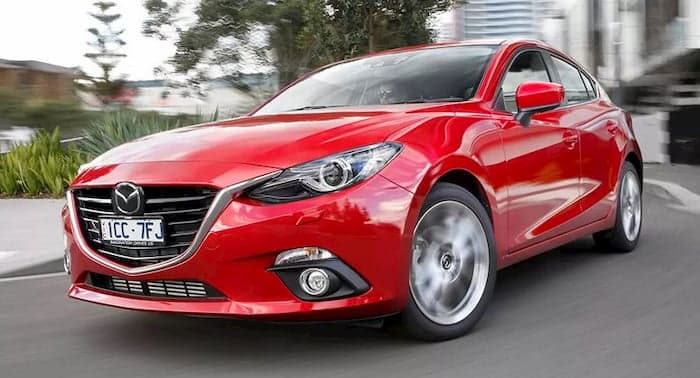 The Mazda 3 has been an Aussie favourite for several years now. It is sporty, reliable and comes as a sedan or hatchback.
While the Mazda 3 has slipped back from Australia's 6th most popular car in 2018 to 7th this year, it remains a stylish vehicle, inside and out.
It has achieved a formidable reputation for reliability with excellent brakes, a good engine and solid suspension.
The seats are also comfortable and supportive, while the Mazda 3 also offers above-average fuel economy
When stacked up against its close competitors, the Mazda 3 fares well.
Among compact cars, the Mazda 3 sets the benchmark for road handling, with precise steering and a nice, tight turning radius.
#8 – Toyota RAV4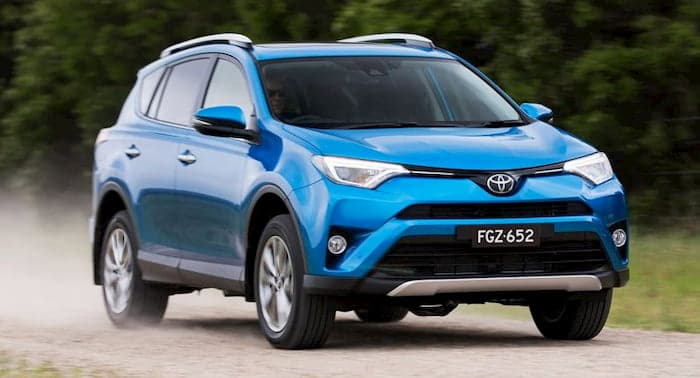 The Toyota RAV4 is a powerful, polished SUV, which has more than earned its popularity.
The RAV4 also marks Toyota's third entrant on this list, meaning Toyota continues to be Australia's top-selling car brand, making up 19.4% of total new car sales.
Back to the RAV4, buyers have every right to be flocking to it in their droves, given its sleek exterior design, outstanding handling, and top-class safety record.
#9 – Kia Cerato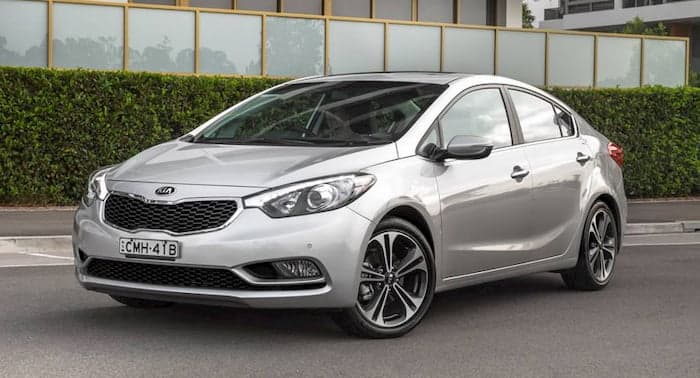 Making it to number 9 on Australia's most popular cars in 2019, the Kia Cerato has impressive driving dynamics, great equipment and is good value for money.
With prices starting at $20,990, it's obvious why this vehicle has sparked interest across Australia.
Key features of the vehicle include – front and rear parking sensors, Apple CarPlay, and Android Auto.
Offering sports performance at a lower price, the Cerato is a great choice for buyers looking for a small but powerful car.
#10 – Mitsubishi ASX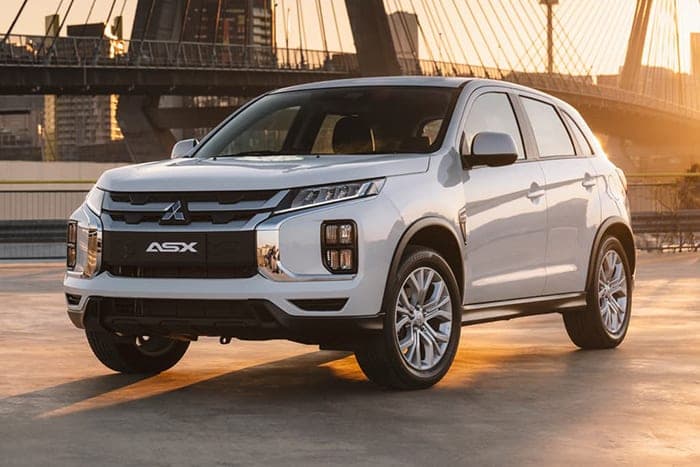 Coming in last but not least is the Mitsubishi ASX, renowned for its affordable price tag and primary safety features, it's a key competitor within its market.
Some major specs of the ASX include – a 2.4-litre petrol four-cylinder petrol engine, nine-speaker premium audio system, LED headlights, and rain-sensing wipers.
With generous internal legroom and a panoramic sunroof, the aesthetic design is sure to make a journey more comfortable.
Key takeaways
For the fourth year in a row, the Toyota HiLux is Australia's most popular car with 47,649 sales in 2019
New car sales in Australia were slightly down in 2019, with an 8% decrease on 2018sales figures
SUVs enjoyed a massive year, accounting for 45% of all new cars sold in Australia in 2019
Toyota continues to be Australia's best-selling car brand, making up 19.4% of total new car sales in 2019.
Hyundai and Mazda also enjoyed big years in 2019, with both having two entrants on the list of Australia's most popular cars in 2018
The Kia Cerato and Mitsubishi ASX were new entrants among the most popular cars in Australia in 2019
Female car buyers play an increasingly important role in influencing the direction of the Aussie car market
Car review and comparison websites are now among the main influencers for the modern Australian car buyer